Saturday Painting Palooza Vol.472
Hello again painting fans.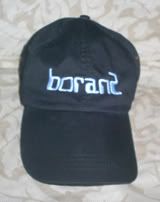 This week I will continuing with the painting of the Goshen, New York house. The photo that I am using is seen directly below. I will be using my usual acrylics on a tiny 4 inch by 4 inch gallery-wrapped canvas.
When last seen, the painting appeared as it does in the photo seen directly below.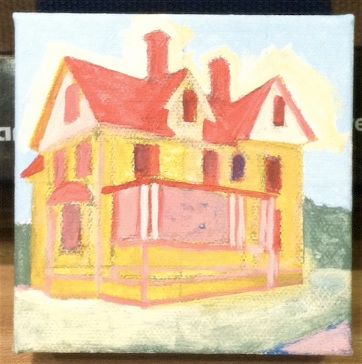 Since that time I have continued to work on the painting.
Things have changed quite a bit for this week's cycle. Starting at the top, the sky has received some further paint. It's a bit blotchy and will likely receive some futher attention. Down to the roof and chimneys, these now have some highlights and shadows. I've still got some pencil lines showing so further work is in order. The siding also had shadows to go along with its new layer of paint. the porch has details deep within the shadows. Below, the lawn and walk have color and texture.
The current state of the painting is seen in the photo directly below.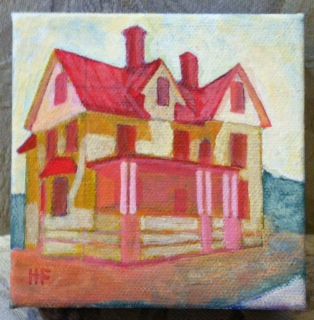 I'll have more progress to show you next week. See you then.
Earlier paintings in this series can be seen here.