Saturday Painting Palooza Vol.437
Hello again painting fans.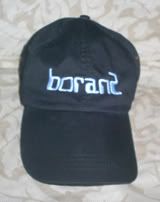 This week I will be continuing with the painting of the turreted Cape May, New Jersey house. The photo that I will be using is seen directly below. I will be using my usual acrylics on a 8x10 gallery-wrapped canvas.
When last seen, the painting appeared as it does in the photo seen directly below.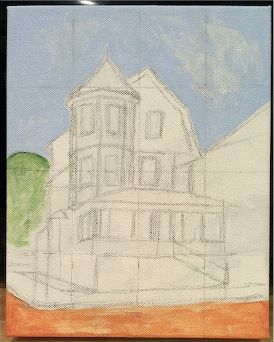 Since that time, I have continued to work on the painting.
I mixed some very watery paint and began to apply color. What I was doing at this phase was setting a road map for things to come. I applied wattery blue paint to areas that will be in shadow and ochre to other areas. The ochre just happened to be handy and will change in future installments. You can see that it already has a 3 dimensional quality.
The current state of the painting is seen in the photo directly below.
I'll have more progress to show you next week. See you then.
Earlier paintings in this series can be seen here.
Labels: Cape May, New Jersey