Saturday Painting Palooza Volume 285
Hello again painting fans.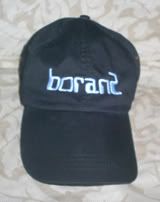 This week I'll be continuing with the painting of the Cold Spring, New York structure. I'll be using my usual acrylic paints on an 8x8 inch gallery-wrapped (thick) canvas.

I'm using the photo seen directly below.

When last seen, the painting appeared as it does in the photo directly below.

Since that time I have continued to work on the painting.

There are lots of changes this week. I've added another layer of paint to the roof and walls of the central structure. The roof now appears in grays and the outer walls in a salmon shade. The grays will stay while the salmon will receive another layer for next week. The windows and doorways have recieved details in gray and white. I've got to add shadows to the arches, hopefully for next time. Note the dentil detail of the lower roof. Both the roadway and the building to the rear have also received some gray paint.

The current state of the painting is seen in the photo directly below.

That's about it for now. Next week I'll have more progress to show you. See you then. As always, feel free to add photos of your own work in the comments section below.

Earlier paintings in this series can be seen here.
Labels: Cold Spring