Saturday Painting Palooza Vol.459
Hello again painting fans.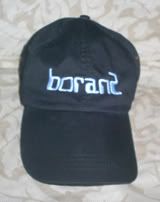 This week I will be continuing with painting of the 1937 Rolls Royce. The photo that I will be using is seen directly below. I will be using my usual acrylics on an 9x12 gallery-wrapped canvas.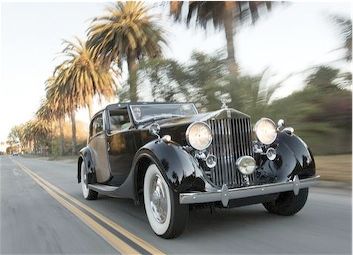 When last seen, the painting appeared as it does in the photo seen directly below.
Since that time, I have continued to work on the painting.
There are many changes this week. I've revised the car a bit. The yellowish rear door is now less bright and more in keeping with the rest of the car. Ahead of that door, I've added a reflection haze to the black paint similar to the front fender. This was accomplished with some thin white/gray paint. The same has been done to the rear fender. There are several components that now have a hard outline. To the rear of the painting, the hills/bushes have been completed as well as the flat areas before them. I've also adjusted the roadway centerline a bit. Finally, the bark of the palm trees has been reduced in color intensity by applying the same watery white/gray used on the car body. The painting is now completed.
The current and final state of the painting is seen in the photo directly below.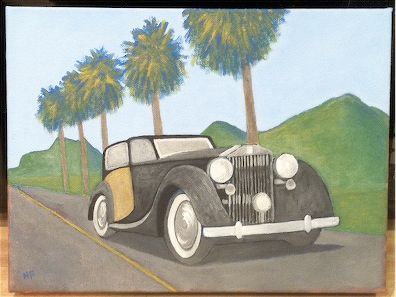 I'll have a new painting to show you next week. See you then.
Earlier paintings in this series can be seen here.