Saturday Painting Palooza Vol.468
Hello again painting fans.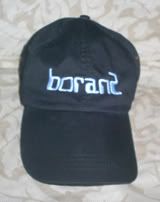 This week I will be continuing with painting of the Cold Spring, New York house. The photo that I will be using is seen directly below. I will be using my usual acrylics on an 8x8 gallery-wrapped canvas.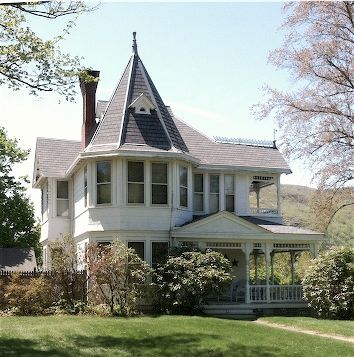 When last seen, the painting appeared as it does in the photo seen directly below.
Since that time I have continued to work on the painting.
There are a number of changes for this week. I've eliminated the blue block on the left side of the house. It has been replaced by the foliage to the far rear. Staying on the left side, I've adjusted the lower full window closest to that block. It is now a bit narrower. The foundation has also been refined. Out in front, the lawn now appears in shadow except for the extreme left. This is consistent with the lighting pattern seen on the house. Finally, the sky has been repainted and the roof outline slightly reshaped. The painting is now complete.
The current and final state of the painting is seen in the photo directly below.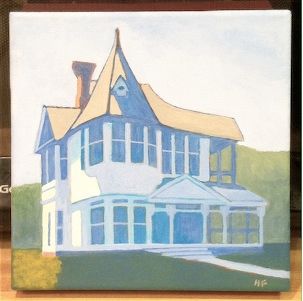 I'll have a new painting to show you next week. See you then.
Earlier paintings in this series can be seen here.
Labels: Cold Spring, victorian house