Saturday Painting Palooza Vol.242
Hello again painting fans.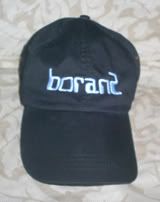 This week I'll be continuing with the shadowed Cape May house. I will be using the photo seen directly low.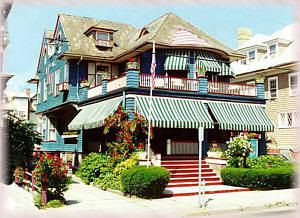 I will be using my usual acrylics on a somewhat larger 8 by 8 inch gallery-style canvas.(This is a thicker canvas similar to the one used in the towered house.)

When last seen, the painting appeared as it does in the photo directly below.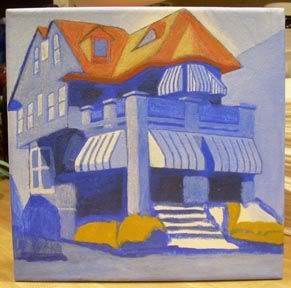 Since that time, I have continued to work on the painting.

I've done some detail work this week. The 2nd story railing is now complete with handrails and spindles. These continue around to the left side. In the shadows, a faint doorframe appears to the left side. Below the railing a shadowed detail now appears just above the first story awning.

To the left side of the first story, the bay window is now appropriately sized. Architectural details appear to the right of the bay window. Finally, I used the extra paint to repave the street and driveway.

The current state of the painting is seen in the photo directly below.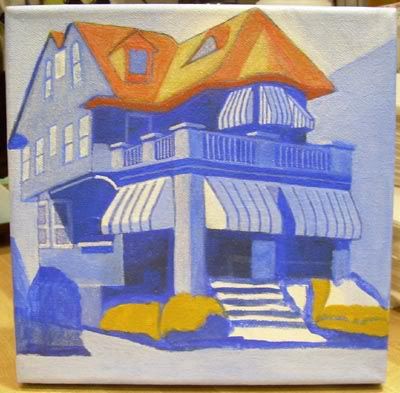 That's about it for now. Next week I'll have more progress to show you. See you then. As always, feel free to add photos of your own work in the comments section below.

Earlier paintings in this series can be seen here.
Labels: Cape May