Saturday Painting Palooza Vol.494
Hello again painting fans.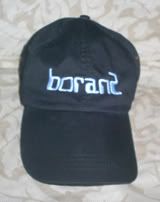 This week I will be continuing with the painting of the Boeing C-97 in my extended detour from the Cape May 2nd Empire Victorian house. I will be using my usual acrylics on an 10 by 10 inch gallery-wrapped canvas. I will be using the photo seen directly below.
When last seen, the painting appeared as it does in the photo seen directly below.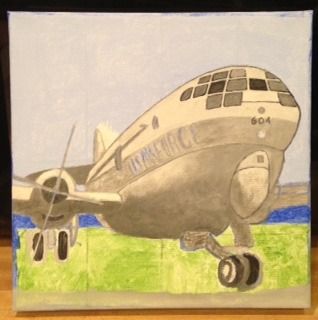 Since that time, I have continued to work on the painting.
You'll have to scrutinize the fueselage for this week's most significant changes. I've continued to add shading to the plane. Notice that it now carries above the beltline up to the front numbers. Note also the faded "US AIR FORCE" along the side. This aspect took considerable effort but was well worth it. The stripe along the side has been rivised in a similar fashion. Out front, the electronics bulge has been reshaped to be consistent with the photo. Above, the cockpit windows have been revised with the details seen through the broken one to the left. Linear details have been added around the windows. Other changes include revisions of both wings. Finally, I've added paint to the front landing gear but more detail is yet to come.
The current state of the painting is seen in the photo directly below.
I'll have more progress to show you next week. See you then.
Earlier paintings in this series can be seen here.