Saturday Painting Palooza Vol. 73
Welcome back.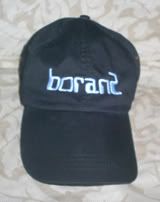 This week we'll be continuing with the painting that was inspired by the Sedona, Arizona scene seen in the photo directly below.
When last we were together, the painting appeared as it does in the photo directly below.
Since that time I have continued to work on the painting. I've concentrated on the central building. It now appears in a slightly different shade. I've added a hint of windows in a color slightly lighter than the main body color of the structure. I've narrowed the dark section at the top and a dark area between the first and second stories. I'm not completely happy with it but since it was just done last night I'll give it some time.
I have one surprise that will be for next week, if I go through with it. Other than these changes, I might change the color of the buttes slightly. In any event, I hope that next week is the last with this piece.
The painting as it currently appears is seen in the photo directly below.
That's about it for now. Your comments are always appreciated. See you next week.
BMT ArtFair 2007