Saturday Painting Palooza Vol.350 New Start Edition
Hello again painting fans.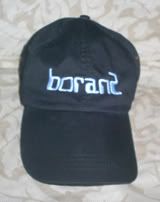 I'm off to the Kent Art Association, in Kent, Connecticut to drop off the Sedona roadway scene (our last project) for the latest show. Hopefully it will get some attention but it's always fun to see what's there.
This week I'll be continuing with the Arizona roadway scene. The photo that I am using is seen directly below. I'll be using my usual acrylic paints on an 8x10 inch canvas.
Well, that isn't quite accurate. I actually won't be continuing with this painting. After the last installment I tried moving ahead but things went rather badly. After applying another layer of paint to the sky, I was hoping to add to the details of the mountain. Suffice it to say that I ended up with a brown mess. The paint got thick and the details heavy-handed. I probably chose the wrong subject. In any event, I realized that I needed to move on and leave this behind. And so I have. (Note that I want to have a fresh piece for one of the two remaining Kent summer shows. I don't want to waste any further time with this one. Also, this painting has lost all spontaneity. That would be evident in the final result.)
The new photo that I will be using is seen directly below. It depicts a scene in southern Arizona.
I'll be doing this one on an 8x8 inch gallery wrap canvas (a thick canvas intended not to be framed). Of course I'll be using acrylic paints.
I started with an outline in blue. There was the cactus itself and the 3 horizontal bands to the rear, sand, brush and sky. Due to lost time, I've moved ahead a bit and painted in the base colors of each. Note that the blue outline is still visible. It will not remain so.
The current state of the painting is seen in the photo directly below.
That's about it for now. Next week I'll have more progress to show you. See you then. As always, feel free to add photos of your own work in the comments section below.
Earlier paintings in this series can be seen here.