Saturday Painting Palooza Vol.341
Hello again painting fans.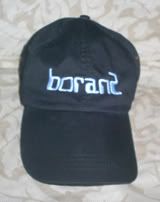 This week I'll be starting an entirely new painting. Once again, the setting will be Sedona, Arizona. The photo that I am using is seen directly below. I'll be using my usual acrylic paints on an 10x10 inch canvas.

This photo shows the dramatic vista seen when traveling north into the touristy area of downtown Sedona. Touristy or not, it is undeniably dramatic. I am taken by this view every time I'm there. This photo was taken from the car through the windshield as we moved northward.

I started by outlining the major elements. I've even sectioned off the dark and light areas of the central butte. Note that I've only used blue, red and white in this early "sketch". There is much to do but I'm happy with the placement of the elements on the canvas.

The current state of the painting is seen in the photo directly below.

That's about it for now. Next week I'll have more progress to show you. See you then. As always, feel free to add photos of your own work in the comments section below.

Earlier paintings in this series can be seen here.