Saturday Painting Palooza Volume 281
Hello again painting fans.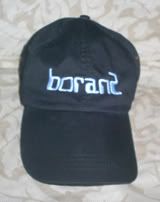 I'll be continuing with the painting of the turreted Cape May Victorian house. I'm using my usual acrylic paints on an 8x8 inch gallery-style (thick) canvas.

When last seen, the painting appeared as it does in the photo directly below.

Since that time, I have continued working on the painting.

With the holidays I actually did find an appreciable amount of time to work on this painting. There is little that hasn't changed since last time. I've revised most details of the house. Most notable among these is the turret itself, now softly shadowed across its curved surface. In fact most of the lighting has been softened. Note that the turret's windows have been narrowed. The porch to the left has had its perspective revised, details added and shadows applied. On the roof highlights and shadows now make for an interesting geometric pattern. Below, the street and sidewalk are now complete. The bushes and trees are now green and shadowed. Finally, the sky is a pale but complex pattern of blue and white. The painting is now complete, and I am very happy with it.

The current and final state of the painting is seen in the photo directly below.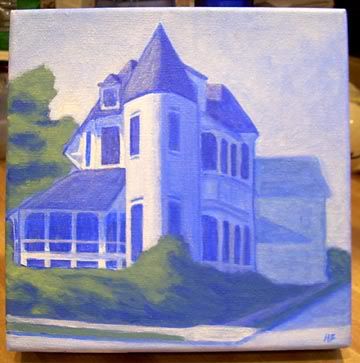 That's about it for now. Next week I'll have a new piece to show you. See you then. As always, feel free to add photos of your own work in the comments section below.

Earlier paintings in this series can be seen here.
Labels: Cape May