Saturday Painting Palooza Vol.359
Hello again painting fans.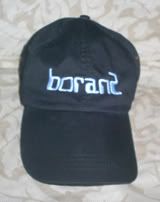 For this week's cycle I'll be continuing with the Cape May shingle style Victorian house. I'll be using my usual acrylic paints on an 8x8 inch gallery-wrapped canvas. The photo that I'm using is seen in the photo directly below.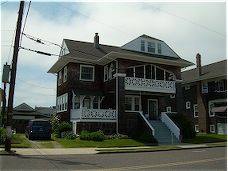 When last seen, the painting appeared as it does in the photo directly below.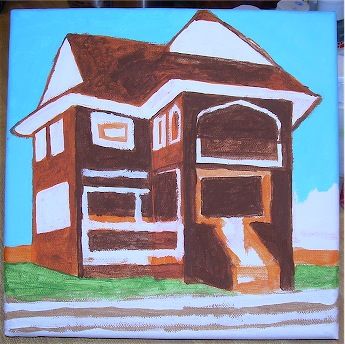 Since that time I have continued to work on the painting.
Unfortunately, I did not get as much done as I would have liked. However, I did manage to get a much better photo than that of last week. My efforts for this week's installment involved 2 areas of the upper structure. First, the flattened roof gable has been restored. It now mirrors that of the gable in the photo. It is one of the things that gives this house so much character. The windows within have been marked out for later refinement. They may need to be enlarged as well.
Secondly, the pointed arch below has been further refined. It now appears with the separations seen in the photo. (or at least the start of separations) I will continute to add more detail. I'm especially looking forward to the horizontal trim on each side.
The current state of the painting is seen in the photo directly below.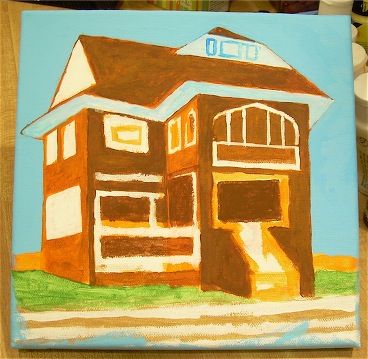 That's about it for now. Next week I'll have more progress to show you. See you then. As always, feel free to add photos of your own work in the comments section below.
Earlier paintings in this series can be seen here.
Labels: Cape May, victorian house