Saturday Painting Palooza Vol.433
Hello again painting fans.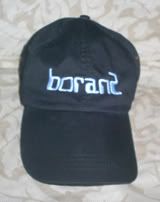 This week I will be continuing with the painting of the Grand Canyon. The photo that I will be using is seen directly below. I will be using my usual acrylics on a 12x12 gallery-wrapped canvas.
When last seen, the painting appeared as it does in the photo seen directly below.
Since that time, I have continued to work on the painting.
A look at this week's changes my cause one to think that I haven't spent much time with the canvas. In fact, there have been 7 different versions of the buttes to the rear since last time. I just couldn't get the colors right. Finally, version number 7 came out right. The body color looks like a paler version of that seen in the main buttes. The blue shadows also seem about right. In the process of revision, there is another happy result. The balance of light to shadow is now more to my liking. As to other changes, the foreground butte to the extreme right has received a paint lighter in color and with a visual texture.
The current state of the painting is seen directly below.
I'll have more progress to show you next week. See you then.
Earlier paintings in this series can be seen here.
Labels: Arizona