Saturday Painting Palooza Vol.182
Welcome back.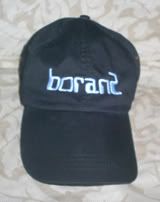 This week we'll be continuin with the painting of the 1952 Hudson. The photo that I'm using is seen directly below.


I'll be using my usual acrylics ona 9x12.

Seen in a period advertisement directly below is a similar Hudson.

When last seen, the painting appeared as it does in the photo directly below.

Sine that time I have continued to work on the painting.

I have done an underpainting of various colors unlike the last piece. Except for the ochre, I've chosen the colors rather randomly. The ochre will (hopefully) enhance the rust on the car. Although the underpainting will likely only show in small traces in the final piece, it is used here to define the major elements.

It is said that Underpainting also changes somewhat the overlaying colors. It will be interesting to see how that works here.

The current state of the painting is seen in the photo directly below.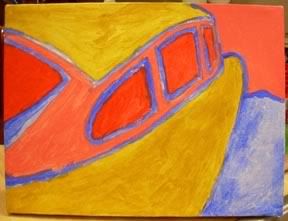 That's about it for now. Next week I'll have more progress to show you. See you then. As always, feel free to add photos of your own work in the comments section below.

Earlier paintings in this series can be seen here.
Labels: art, Hudson Hornet, painting