Saturday Painting Palooza Vol.431
Hello again painting fans.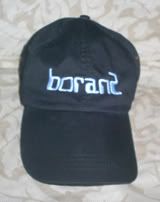 This week I will be continuing with the painting of the Grand Canyon. The photo that I will be using is seen directly below. I will be using my usual acrylics on a 12x12 gallery-wrapped canvas.
When last seen, the painting appeared as it does in the photo seen directly below.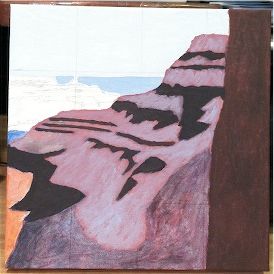 Since that time, I have continued to work on the painting.
I have added additional paint layers to the central butte. It now appears in a more natural shade. I may have to adjust the shadows a bit before this is done. Those shadows now carry around the the the foreground. To the far rear, the first layer of the shadows have been painted in blue. Progress but there is still much to do.
The current state of the painting is seen directly below.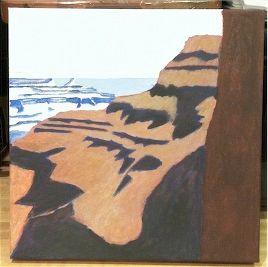 I'll have more progress to show you next week. See you then.
Earlier paintings in this series can be seen here.
Labels: Arizona