Saturday Painting Palooza Vol.434
Hello again painting fans.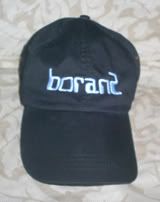 This week I will be continuing with the painting of the Grand Canyon. The photo that I will be using is seen directly below. I will be using my usual acrylics on a 12x12 gallery-wrapped canvas.
When last seen, the painting appeared as it does in the photo seen directly below.
Since that time, I have continued to work on the painting.
I took a good look at the painting after last week's installment. I wasn't really happy with the way things were going, and the scene was not being portrayed in a way that conveyed the sense of distance. The Grand Canyon is truly immense. My painting was not successfully accomplishing the aerial perspective that I had hoped it would. I then began a revision that would involve every element except for the dark shadows of the main butte.
Starting on the extreme right, the closest butte has a revised surface now featuring a concave section like that of the photo. Moving to the main butte, the entire medium brown area has been revised but, in all fairness, does not look dramatically different than before. Most notable is the reshaped top with a highlight at the tip. It was one of those things that happened during the revision that was not completely intended. I liked it and kept it. Further back are the heavily revised buttes to the left. They now appear in bright colors that some may find jarring. I feel that they better convey the distance even if the image begins to take on a bit of the look of a 1930s Park Service travel poster. To the far rear, the distant buttes make their first appearance in an even paler shade. I hope that the color progression is appropriate. I am much happier with this image now.
The current state of the painting is seen in the photo directly below.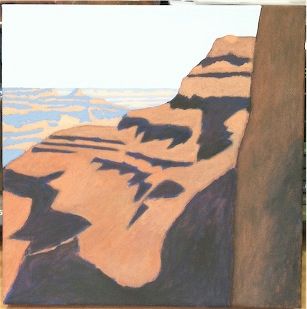 I'll have more progress to show you next week. See you then.
Earlier paintings in this series can be seen here.
Labels: Arizona