Saturday Painting Palooza Vol.349 Bar Mitzvah Edition
Hello again painting fans.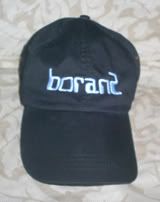 This week's post is of the robo variety. The boran2 boy's Bar Mitzvah begins at 9:30AM eastern and I won't be around until later on this afternoon. I look forward to reading all your comments. Please don't wreck the joint in my absence. ;-)
This week I'll continuing with the Arizona roadway scene. The photo that I am using is seen directly below. I'll be using my usual acrylic paints on an 8x10 inch canvas.
When last seen, the photo appeared as it does in the photo directly below.
Since that time I have continued to work on the painting.
Though I had little time, I did manage to put some paint on the canvas. I attempted to add a layer of paint to the sky. While I did manage that, there is a large splotch to the left. I will have to do another just to even things out. On the mountain itself, I started to add browns, both shadowed and lit. This too will need more work. The illusion of rock is far from where it needs to be. Not a very satisfying cycle but I was preoccupied with preparations for the boran2 boy.
The current state of the painting is seen in the photo directly below.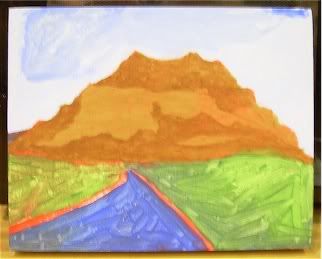 That's about it for now. Next week I'll have more progress to show you. See you then. As always, feel free to add photos of your own work in the comments section below.
Earlier paintings in this series can be seen here.