Saturday Painting Palooza Volume 278
Hello again painting fans.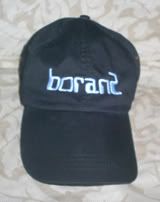 I'll be continuing with the painting of the turreted Cape May Victorian house. I'm using my usual acrylic paints on an 8x8 inch gallery-style (thick) canvas.

When last seen, the painting appeared as it does in the photo directly below.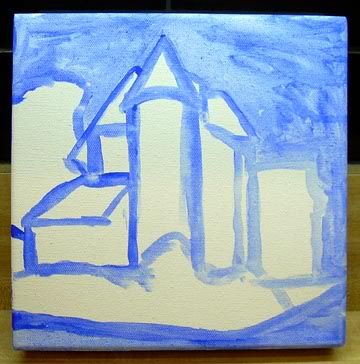 Since that time, I have continued working on the painting.

Unfortunately, I had many distractions this week and did not get done as much as I would have liked. I did manage to add a dark layer of paint to the various roofs as well as the lawn. The street, sky and body of the house have each received lighter-colored layers of blue paint. Note that I've begun the shadowing on the house that will become more pronounced as the painting progresses. The shadows occupy the right side while highlights are on the left-facing surfaces. Finally, the tree has been painted with an intermediate color of blue. I will begin to add other colors for next week's installment.

The current state of the painting is seen in the photo directly below.

That's about it for now. Next week I'll have a new piece to show you. See you then. As always, feel free to add photos of your own work in the comments section below.

Earlier paintings in this series can be seen here.
Labels: Cape May, victorian house