Saturday Painting Palooza Volume 277
Hello again painting fans.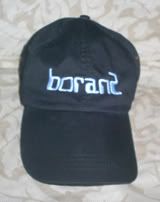 This week I will be starting an entirely new painting. I'll be using the photo seen directly below.

If one can have a relationship with a house then I have had a long and continuing one with this structure. I've actually painted this house twice previously, once earlier in this series. Neither version was particularly satisfying although the one that predates this series hangs in the b2 boy's room. I'm still intrigued by this house and will try it again.

I've started this piece by painting an outline in blue. The house has been carefully placed upon the canvas. I've painted a thin layer of blue paint that will eventually become the sky. Hopefully I will finally do this interesting house justice this time around.

The current state of the painting is seen in the photo directly below.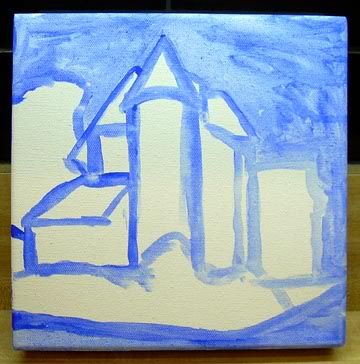 That's about it for now. Next week I'll have a new piece to show you. See you then. As always, feel free to add photos of your own work in the comments section below.

Earlier paintings in this series can be seen here.
Labels: Cape May