Saturday Painting Palooza Volume 279
Hello again painting fans.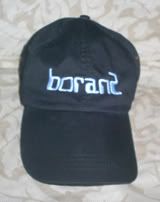 I'll be continuing with the painting of the turreted Cape May Victorian house. I'm using my usual acrylic paints on an 8x8 inch gallery-style (thick) canvas.

When last seen, the painting appeared as it does in the photo directly below.

Since that time, I have continued working on the painting.

In prior installments, I have written about paintings occasionally having their own way. Sometimes I just feel like I am being led down a path toward the finished painting. And so it is with the current piece. This painting has spoken and made its path clear. I will follow it to a degree but to what extent is not immediately clear.

This path made itself known after painting some of the details seen in the original photo. With the addition of the various windows and porch details several things became clear. Firstly, blue would remain a dominant color. I will vary from the path a bit and add a few other colors but they will be secondary. Secondly, as in the last piece, I will avoid drowning in the pinpoint details of some prior paintings in this series. I have used a single medium-sized brush up to this point and will continue with only that one until this is done. In doing this, the fussy details possible only with a small brush will be avoided. The form of the building will remain the most important consideration with the details remaining secondary.

For next week I intend to add some of that additional color.

The current state of the painting is seen in the photo directly below.

That's about it for now. Next week I'll have a new piece to show you. See you then. As always, feel free to add photos of your own work in the comments section below.

Earlier paintings in this series can be seen here.
Labels: Cape May