Saturday Painting Palooza Vol.181
Welcome back.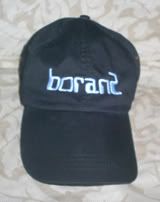 This week we'll be starting an entirely new painting. The photo that I'm using is seen directly below. It is a slice of a vintage Hudson Hornet automobile, circa 1952.


I'll be using my usual acrylics but moving to a larger 9x12 canvas rather than my usual 8x10.

Seen in a period advertisement directly below is a similar Hudson.

These stepdown Hudsons were quite radical at the time of their introduction in 1948, one of the first entirely new post-war designs. (Yes, the ad title is true!) With their low center of gravity, advanced aerodynamics and powerful twin carbureted (Twin-H power) 6 cylinder engines, these stepdown Hudsons dominated NASCAR through 1954 against 8 cylinder competition. A racing version, the Fabulous Hudson Hornet served as the real-life model for the character Doc Hudson in the movie Cars.

I've begun with an outline of the main elements. It's always a challenge to get these right. I've started in blue, just because I like the color.

Note that this piece will not have the dense, almost claustrophobic, character of the last piece. There is interesting compelexity, especially the chrome of the roof pillar, with some visually simple areas.

The current state of the painting is seen in the photo directly below.

That's about it for now. Next week I'll have more progress to show you. See you then. As always, feel free to add photos of your own work in the comments section below.

Earlier paintings in this series can be seen here.
Labels: Hudson Hornet, painting