Saturday Painting Palooza Volume 282
Hello again painting fans.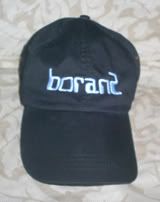 This week I'll be starting an entirely new painting. We're moving from Cape May further north into the Hudson Valley. I've lived in the Hudson Valley since 1994 when madame boran and I were fortunate to have acquired an old 1930s cottage where we continue to reside.

I'll be using my usual acrylic paints on an 8x8 inch gallery-wrapped (thick) canvas.

I found this structure in Cold Spring. Cold Spring is a picturesque old Hudson River town and the setting for my next subject, seen in the photo directly below.

Notice that this Victorian era building is seen in the photo in the above-linked Wikipedia article.

I started by placing the outline of the major elements on the canvas. Seeing the canvas side by side in my photobucket page I realize that the lines are wrong. The building needs to stretch farther to the rear of the canvas and the perspective needs to be more extreme. Lots of work for me. And I'll have some of that done for next week.

The current state of the painting is seen in the photo directly below.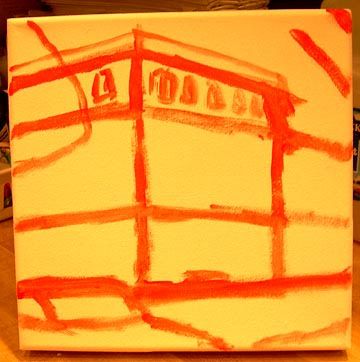 That's about it for now. Next week I'll have more progress to show you. See you then. As always, feel free to add photos of your own work in the comments section below.

Earlier paintings in this series can be seen here.
Labels: Cold Spring