Saturday Painting Palooza Volume 284
Hello again painting fans.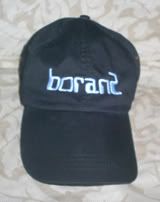 This week I'll be continuing with the painting of the Cold Spring, New York structure. I'll be using my usual acrylic paints on an 8x8 inch gallery-wrapped (thick) canvas.

I'm using the photo seen directly below.

When last seen, the painting appeared as it does in the photo directly below.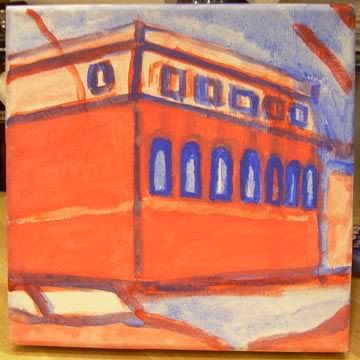 Since that time I have continued to work on the painting.

The changes this week are a bit startling. I've continued to refine the existing arched windows and have added the others to the front of the building. They are now far closer to how I'd like them to be but will still need a bit of work. Above, the roof has assumed a more accurate shape and received its first layer of paint. I've begun to refine the roof windows. Above that, the sky has received more paint. Below, the shop windows have been added but that rectangle at the corner of the building will be removed. In the street, the 3 cars to the side of the building make their first appearance. Finally, and perhaps most notably, the building has reveived a layer of bright red paint. This will serve as a layer upon which I will build several others.

The current state of the painting is seen in the photo directly below.

That's about it for now. Next week I'll have more progress to show you. See you then. As always, feel free to add photos of your own work in the comments section below.

Earlier paintings in this series can be seen here.
Labels: Cold Spring