Saturday Painting Palooza Vol.491
Hello again painting fans.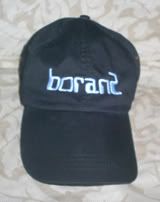 This week I will be starting a new painting in my continuing detour from the Cape May 2nd Empire Victorian house. I will be using my usual acrylics on an 10 by 10 inch gallery-wrapped canvas. I will be using the photo seen directly below. It depicts the military version of the plane that I finished last week. This one is called the Boeing Stratofreighter. I saw this photo and just wanted to paint those windows. Note that these same windows actually appeared on last weeks Stratocruiser but were not visible in the photo I was using.
I began with my now customary grid, laying the same lines on both the original photo and my canvas. Having done so, I then sketched in the plane on my canvas using the lines as visual reference points. I then painted the outline in blue paint.
The current state of the painting is seen in the photo directly below.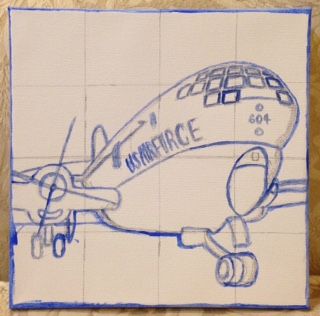 I'll have more progress to show you next week. See you then.
Earlier paintings in this series can be seen here.