Hello again painting fans.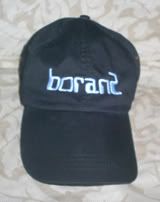 This week I will be continuing with the painting of the Boeing C-97 in my extended detour from the Cape May 2nd Empire Victorian house. I will be using my usual acrylics on an 10 by 10 inch gallery-wrapped canvas. I will be using the photo seen directly below.
When last seen, the painting appeared as it does in the photo seen directly below.
Since that time, I have continued to work on the painting.
I proceeded to paint the body of the plane. At the top, note that the windows have received some gray or black paint. I will refine these (including the shape) in future installments. Below, the fueselage has received gray paint. Most of this will lighten a bit except for areas near the very bottom. The wing has received similar treatment. The landing gear and piston propeller engine have received some dark paint. There is no doubt that this one is going to test all the techniques that I have learned over the years.
The current state of the painting is seen in the photo directly below.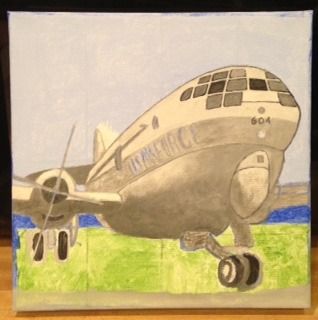 I'll have more progress to show you next week. See you then.
Earlier paintings in this series can be seen here.
Labels: airplane, Boeing, stratocruiser