Saturday Painting Palooza Vol.356
Hello again painting fans.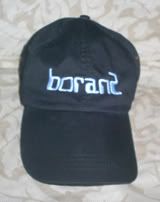 For this week's cycle I'll be continuing with the Cape May shingle style Victorian house. I'll be using my usual acrylic paints on an 8x8 inch gallery-wrapped canvas. The photo that I'm using is seen in the photo directly below.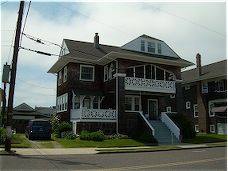 When last seen, the painting appeared as it does in the photo directly below.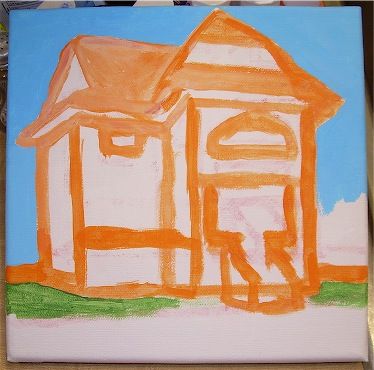 Since that time I have continued to work on the painting.
I've continued with the bright orange paint. It now covers most of the outer walls. I will use it to build up a rich color for the shingles in several layers. The first of these layers is seen where I have added some brown over the orange. These now brown portions will be shaded areas. The wall areas that remain orange will be lit and lighter in color.
I've also added some green to the base. The street will come eventually.
The current state of the painting is seen in the photo directly below.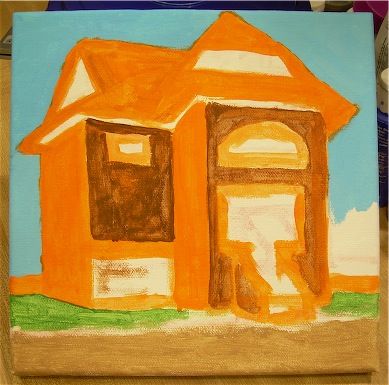 That's about it for now. Next week I'll have an entirely new piece to show you. See you then. As always, feel free to add photos of your own work in the comments section below.
Earlier paintings in this series can be seen here.
Labels: Cape May, victorian house