Saturday Painting Palooza Vol.71
Welcome back.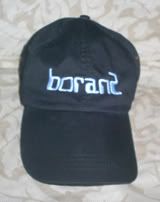 This week we'll be continuing with the painting that was inspired by the Sedona, Arizona scene seen in the photo directly below.
When last we were together, the painting appeared as it does in the photo directly below.
Since that time I have continued to work on the painting.
I've completed the sky with several clouds and a slightly different overall shade of blue. Note that the clouds are lit from the left and shadowed on the bottom and to the right.
More prominently, I've repainted the garages in a pink color. I realized that I was unhappy with the prior yellow color. (Preview: The next installment may yield a third/fourth? color for this structure. Stay tuned.)
The plants to the painting's left have had some repainting and right-leaning shadows have been added. (Yes, these shadows lean to the right despite recent Republican goings on.)
Finally, the buttes have received some highlights.
The current appearance of the painting is seen directly below.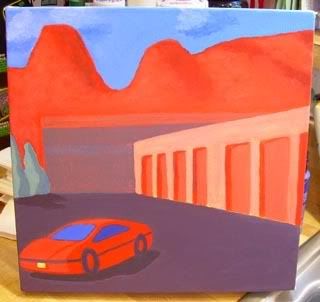 That's about it for now. As always, your comments are appreciated. See you next week.
BMT ArtFair 2007