Saturday Painting Palooza Vol.241
Hello again painting fans.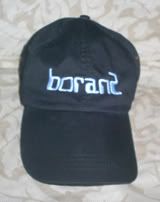 This week I'll be continuing with the shadowed Cape May house. I will be using the photo seen directly low.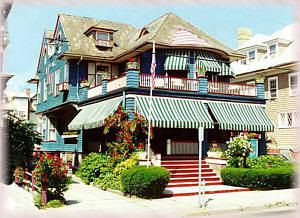 I will be using my usual acrylics on a somewhat larger 8 by 8 inch gallery-style canvas.(This is a thicker canvas similar to the one used in the towered house.)

When last seen, the painting appeared as it does in the photo directly below.

Since that time, I have continued to work on the painting.

I've revised the roof yet again as well as the eyebrow window. The roof is now a bit lighter in color and the window is more appropriately sized.

I then moved down to the awnings. They appear now with stripes and higlights/shadowed areas. I've also lightened the left side of the hosue and darkened the front to be consistent with the lighting of the awnings. I have more to do but the way the house is lit is now clear.

Finally, I've added the dark blue areas that comprise the first layer of the second story railings. The spindles will be next. Note also that the windows are now complete.

The current state of the painting is seen in the photo directly below.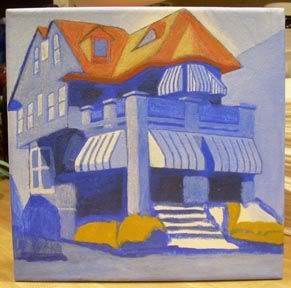 That's about it for now. Next week I'll have an entirely new piece to show you. See you then. As always, feel free to add photos of your own work in the comments section below.

Earlier paintings in this series can be seen here.
Labels: Cape May