Saturday Painting Palooza Vol.485
Hello again painting fans.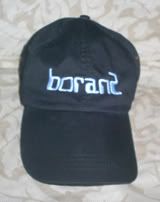 This week I will be continuing with the painting of the 2nd Empire VIctorian house. The photo that I am using is seen directly below. I will be using my usual acrylics on an 8 inch by 10 inch gallery-wrapped canvas.
When last seen, the painting appeared as it does in the photo seen directly below.
I've moved on to some actual color. Right now I'm painting in the various elements of the house. Some of these colors were chosen simply for purposes of visual contrast. I've got much more to do before the first layer is done but that will be the subject of next week's cycle.
The current state of the painting is seen in the photo directly below.
I'll have more progress to show you next week. See you then.
Earlier paintings in this series can be seen here.
Labels: Cape May, New Jersey, victorian house