Saturday Painting Palooza Vol.481
Hello again painting fans.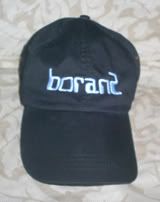 This week I will be continuing with the painting of the Cape May bungalow. The photo that I am using is seen directly below. I will be using my usual acrylics on a tiny 6 inch by 6 inch gallery-wrapped canvas.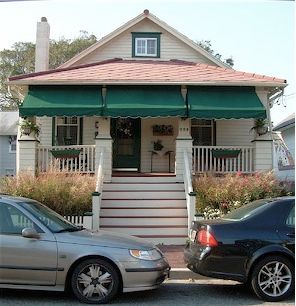 When last seen, the painting appeared as it does in the photo directly below.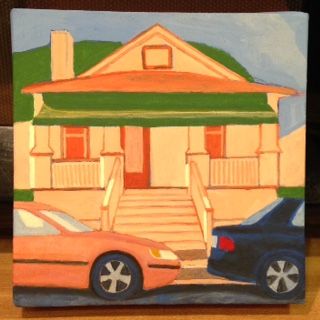 Since that time, I have continued to work on the painting.
Although it may not first appear so, I have actually spent considerable time working on the painting. Starting up on the porch, the shaded wall has actually been given some shading. This gives a little depth and pushes the porch posts forward just a bit. To either side, the buildings next door have been given a bit of separation by finally changing their color to a shade of blue. Moving down the stairs, I've attempted to move away from the heavily outlined handrails of the prior installment. There are now only faint lines and highlights. Speaking of those highlighted areas, I'm considering carrying the highlights down the front-facing posts of the handrails. Although the photo does not have such highlights, I believe that this would enhance the effect of the highlighted areas. Stay tuned. Finally, I have begun working on the awning which now has given up its ragged lower edge.
The current state of the painting is seen in the photo directly below.
I'll have a more progress to show you next week. See you then.
Earlier paintings in this series can be seen here.
Labels: Cape May, New Jersey