Saturday Painting Palooza Vol.483
Hello again painting fans.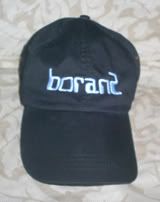 This week I will be continuing with the painting of the Cape May bungalow. The photo that I am using is seen directly below. I will be using my usual acrylics on a tiny 6 inch by 6 inch gallery-wrapped canvas.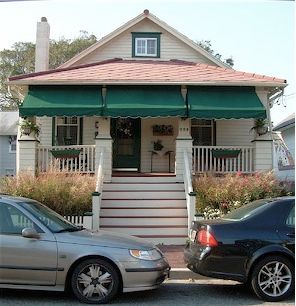 When last seen, the painting appeared as it does in the photo directly below.
Since that time, I have continued to work on the painting.
There are many changes to the painting for this week's cycle. Starting at the top, I've added just a bit of texture to the tree foliage to the far rear. On the gable front, I've now added the details of the small window. I've left it very simple. Now complete is the roof above the awning with both lit and shadowed areas. Along the top step and going down the railings, I've changed the lit areas. On the railings I've taken out the distracting brown details. WIth these changes, the painting is now complete.
The current and final state of the painting is seen in the photo directly below.
I'll have an entirely new painting to show you next week. See you then.
Earlier paintings in this series can be seen here.
Labels: Cape May, New Jersey