Saturday Painting Palooza Vol.477
Hello again painting fans.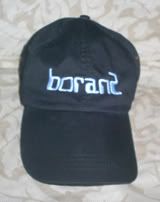 This week I will be continuing with the painting of the Cape May bungalow. The photo that I am using is seen directly below. I will be using my usual acrylics on a tiny 6 inch by 6 inch gallery-wrapped canvas.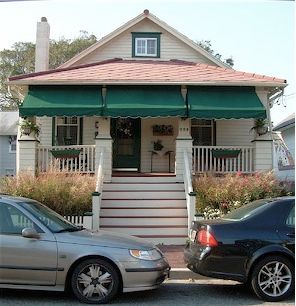 When last seen, the painting appeared as it does in the photo directly below.
Since that time, I have continued to work on the painting.
I have continued to refine the painting. Starting at the top, I've done some work on the central window in the gable. It still needs more attention but that will come in a future installment. For now, it is nicely outlined. Just below, the roof has received some brownish paint. Again, a work in progress. On the porch, the windows and door now have the same brownish paint. You can begin to see how these elements contrast with the wall and porch. I've also outlined the porch posts and floor with the same paint. That paint also carries down to the steps. The Saab to the left is also a lucky recipient of the same color. The Saab windows, tire and roadway have each received a lightened version of the same color. What can I say, I like consistency.
The current state of the painting is seen in the photo directly below.
I'll have a more progress to show you next week. See you then.
Earlier paintings in this series can be seen here.
Labels: Cape May, New Jersey