Saturday Painting Palooza Vol.480
Hello again painting fans.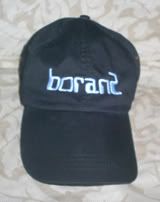 This week I will be continuing with the painting of the Cape May bungalow. The photo that I am using is seen directly below. I will be using my usual acrylics on a tiny 6 inch by 6 inch gallery-wrapped canvas.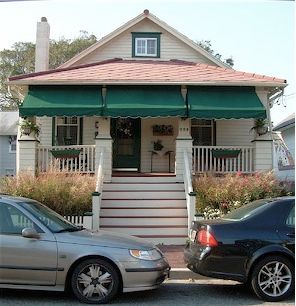 When last seen, the painting appeared as it does in the photo directly below.
Since that time, I have continued to work on the painting.
There are many changes this week. Starting out in front, the Saab to the left has been heavily revised. It now has lit areas along its body side. The cornering light out front now carries an amber lens. Above, the glass now has transparent and opaque areas. Note that the Saab to the right has had its glass overpainted in a darker blue. The sidewalk seen between the Saabs has been painted over as well. Behind, the bungalow has been cleaned up. The original blue outlines have mostly been banished. The steps and railing have straight clean lines. Note that the highlights on the railings, as well as other similar highlights, will be adjusted in a future installment. Above, I've reshaped the porch columns. The doors and windows now have proper shape and detail. Note the details of the porch railings. Finally, the awning has its highlight, a detail that will also see revision.
The current state of the painting is seen in the photo directly below.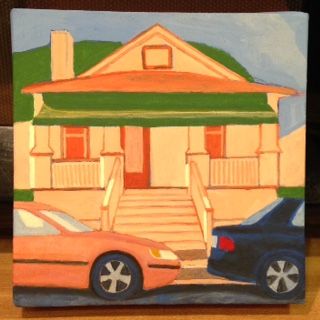 I'll have a more progress to show you next week. See you then.
Earlier paintings in this series can be seen here.
Labels: Cape May, New Jersey