Saturday Painting Palooza Vol.383
Hello again painting fans.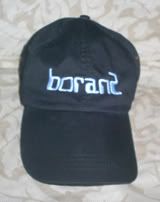 This week I will be starting an entirely new painting. I'll be using my usual acrylic paints on an 8x8 gallery wrapped canvas. The photo that I will be using appears directly below.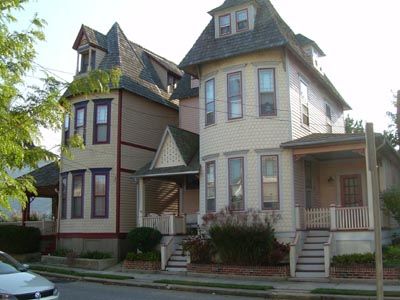 I took this photo in October while in Cape May, New Jersey. When I first got a glimpse of these 2 structures, they read as one single large home. In fact they were built so close together that the space between them can only be seen when one is directly in front. One could literally shake hands with the neighbor next door from one's window. Their styles are close enough that the differences could not be detected from a distance. I was quite surprised Upon realizing that they were two separate units.
I had originally planned upon painting only the house to the left but ultimately decided to paint the two homes. The pair is far more interesting than each separately. They were obviously the product of the same builder. To me, the house on the left remains the more interesting of the two, and the one less changed over time. Looking at that structure, one can see that the Victorians attempted to construct in wood something approaching what the builders of French chateaux had built in stone centuries earlier. Tall and narrow with a steeply pitched roof, it was quickly-constructed gradeur for a growing 19th century middle class.
I began with an outline of the scene. Notice the reference marks at the edge of the canvas. These help me to keep things in proper proportion. I then painted in the sky and roadway.
The current state of the painting is seen in the photo directly below.
I'll have a new painting to show you next week. See you then.
Earlier paintings in this series can be seen here.
Labels: Cape May, New Jersey, victorian house