Saturday Painting Palooza Vol.376
Hello again painting fans.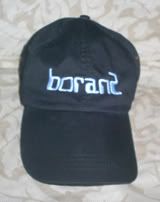 This week I will be continuing with the painting of Bell Rock in Sedona, Arizona. The photo that I'm using is seen directly below.
I'm using my usual acrylic paints on a 9x12 inch gallery-wrapped (frameless) canvas..
When last seen, the painting appeared as it does in the photo directly below.
Since that time I have continued to work on the painting.
When we finished last time, I was rather unhappy with how things were turning out. I'm feeling better about this piece after making some progress this past week. I was not looking forward to going back to the foreground. In preparing to do so, I grabbed two brushes, one rather worn. That brush proved to be the key to successfully painting the evergreens seen in the original photo. The brush has essentially separated into multiple independent strands. I had originally intended to use it here just to spread some paint but it proved to be perfect for painting brush and shrubs with texture. The result is perhaps a bit too green but is nicely textured. As an aside, the butte is probably a bit too bright as well but the consistency has now been carried forward. Also, the bushes may appear a bit arranged but I was attempting to mirror what appears in the photo.
The current of the painting is seen in the photo directly below.
I'll have more progress to show you next week. See you then.
Earlier paintings in this series can be seen here.