Saturday Painting Palooza Vol.377
Hello again painting fans.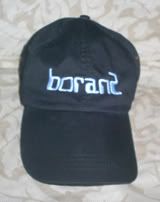 This week I will be continuing with the painting of Bell Rock in Sedona, Arizona. The photo that I'm using is seen directly below.
I'm using my usual acrylic paints on a 9x12 inch gallery-wrapped (frameless) canvas..
When last seen, the painting appeared as it does in the photo directly below.
Since that time I have continued to work on the painting.
For this week's cycle, I've moved to the left side of the path. Well, actually, I did some rearranging on the right. With some reshaping and enhancing of details and highlights, the junipers are now a bit less arranged looking. I'm happier with the result. To the left of the path, I've painted the flora/fauna with shadows going across the newly highlighted path. I've kept the colors consistent and details limited. To the far rear, a tall juniper makes its first appearance.
The current state of the painting is seen in the photo directly below.
With these changes, the painting is now done. I'll have a new one to show you next week. See you then.
Earlier paintings in this series can be seen here.