Saturday Painting Palooza Vol.374
Hello again painting fans.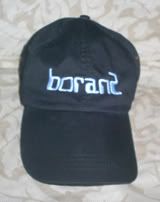 This week I will be continuing with the painting of Bell Rock in Sedona, Arizona. The photo that I'm using is seen directly below.
I'm using my usual acrylic paints on a 9x12 inch gallery-wrapped (frameless) canvas..
When last seen, the painting appeared as it does in the photo directly below.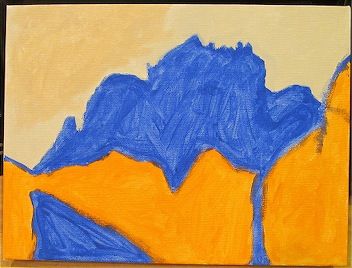 Since that time I have continued to work on the painting.
I began by overpainting the large elements delineated in the prior installment. That change is seen directly below.
I then began to paint details of the butte and sky. Starting at the top, I've altered the clouds seen in the photo. Mine are round and puffy. I like them better than the originals. Note the tiny distant cloud seen on the left side. I also added details to the butte. After trying to paint the highlights and shadows as seen in the photo, I recognized that it wasn't going to work in the painting. I've done a much simpler version of those details. I'm not completely satisfied yet and might yet change things a bit but not a great deal.
The current of the painting is seen in the photo directly below.
I'll have more progress to show you next week. See you then.
Earlier paintings in this series can be seen here.