Saturday Painting Palooza Vol.382
Hello again painting fans.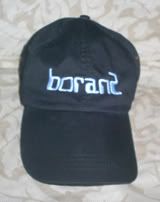 This week I will be continuing with the the painting of the vintage Hudson photograph. I'll be using my usual acrylic paints on an 8x10 gallery wrapped canvas. The photo appears directly below.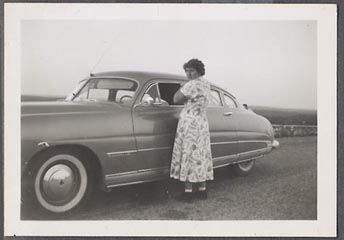 When last seen, that painting appeared as it does in the photo directly below.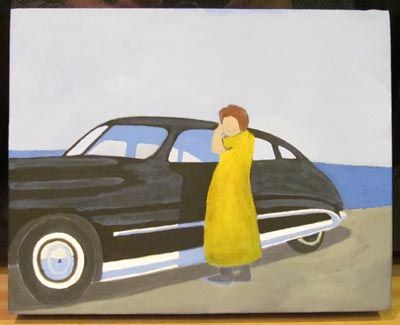 Since that time I have continued to work on the painting.
There are many, many changes this week. I'll start at the top and move down. The sky has been totally revised and now has a central thick fluffy cloud. Below that, the interior of the Hudson has received some enhacements. The rear ceiling is now seen through the back windows. The far side of the windshield is a hazy plane of glass. Note the vent window post at the driver'side along with the side view mirror. To the rear, there is now some green along the roadway shoulder.
And then there is the figure. Don't laugh too much. She is not exactly how I pictured her to be. The boran2 boy asked why grandma is in the painting. I had hoped for someone a bit hotter but sometimes you get what you need instead of what you want. She has received a face/hair along with a finished arm and ankles. Her shoes and bobbysocks complete her attire. I've added some yellow to her dress and shading. The shading carries over to her hair, face and socks. And with these changes the painting is now complete.
The current and final state of the painting is seen in the photo directly below.
I'll have a new painting to show you next week. See you then.
Earlier paintings in this series can be seen here.
Labels: Hudson, Hudson Hornet