Saturday Painting Palooza Vol.487 (Further Detour)
Hello again painting fans.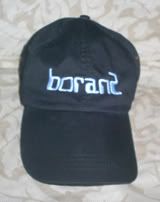 This week I will be continuing with my detour from the Cape May 2nd Empire VIctorian house. In my searches through vintage airliners (see last week's installment), I came upon the photo seen directly below. It is a Boeing Stratocruiser, the first double level plane. (Planes had great names in those days.) Note the rather full shape of the plane at a time decades before the first 747 would appear. The lower level actually contained a curved end lounge with seating all around. I'd love to travel on one of these. I was quite taken by this photo and decided to put it into paint, as it were. I will be using my usual acrylics on an 5 by 7 inch gallery-wrapped canvas.
I started with my now usual pencil grid and sketch. I drew the same grid over a copy of the photo and transfered by eye the form of the plane to the canvas. The result is seen directly below. Next week, actual paint.
The current state of the painting is seen directly below.
I'll have more progress to show you next week. See you then.
Earlier paintings in this series can be seen here.