Saturday Painting Palooza Vol.464
Hello again painting fans.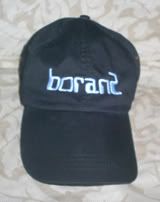 This week I will be continuing with painting of the Cold Spring, New York house. The photo that I will be using is seen directly below. I will be using my usual acrylics on an 8x8 gallery-wrapped canvas.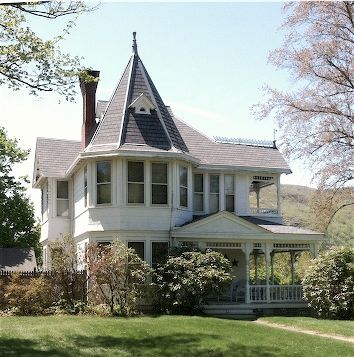 When last seen, the painting appeared as it does in the photo seen directly below.
Since that time I have continued to work on the painting.
Starting at the top, I have given the roof some attention in the form of a layer of gray paint. Note that shadows remain in the prior blue beneath and to the right of the dormer window on the turret. The chimney has received similar treatment. To the far rear, I have added paint to the distant Hudson highlands. Note that the uppermost areas are brighter with darker shadowed areas closer to the base area. To the right, the structure of the porches has been laid out in blue. Out front, the lawn has received a layer of green paint.
The current state of the painting is seen in the photo directly below.
I'll have a more progress to show you next week. See you then.
Earlier paintings in this series can be seen here.
Labels: Cold Spring, New York, victorian house