Saturday Painting Palooza Vol.504
Hello again painting fans.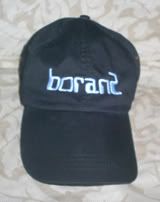 This week I will be continuing with the painting of the Cape May street scene. The photo I am using is seen directly below. I will be using my usual acrylics on an 8 by 8 inch gallery-wrapped canvas.
When last seen, the painting appeared as it does in the photo directly below.
Since that time I have continued to work on the painting.
Starting at the top, I've now finally completed the triple window in the gable. I've attempted to maintain tones similar to the other windows below. Going down to street level, I've pulled the green foliage over the lower front step area. This has actually improved the perspective of the steps which previously seemed slightly out of phase with the house. The curb area has been adjusted as well. This section of the painting will require further work but the various elements are now finally all in place. To the right, the far car has now been completed. Along with the car's various muted details, a shadow has been added underneath. Above, the windows in the red house have been completed. There is still much more to do.
The current state of the painting is seen in the photo directly below.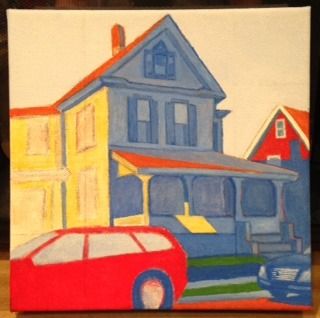 I'll have more progress to show you next week. See you then.
Earlier paintings in this series can be seen here.
Labels: Cape May, New Jersey, victorian house