Saturday Painting Palooza Vol.495
Hello again painting fans.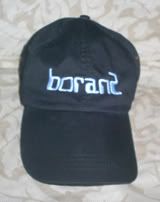 This week I will be continuing with the painting of the Boeing C-97 in my extended detour from the Cape May 2nd Empire Victorian house. I will be using my usual acrylics on an 10 by 10 inch gallery-wrapped canvas. I will be using the photo seen directly below.
When last seen, the painting appeared as it does in the photo seen directly below.
Since that time, I have continued to work on the painting.
I've made a number of changes for this week's cycle. Starting at the top, I've revised the window glass once again. Note that the 3 panes to the right are slightly lighter as they are in the photo. Making them with too light did not work well and I brought them back to their current state with only slight contrast compared to the other panes. Below, I've darkened the right wing and added the propeller. The prop will need further work to make it look right. On the left wing I've revised the shape of the engine air intake below the propeller. This too will need further revision to add the highlights around the opening. Below, I've revised the landing gear and darkened the ground. Both will need further work as well. Note that this old plane is sitting in a boneyard. I will attempt to make that clear before we're done.
The current state of the painting is seen in the photo directly below.
I'll have more progress to show you next week. See you then.
Earlier paintings in this series can be seen here.