Saturday Painting Palooza Vol.501
Hello again painting fans.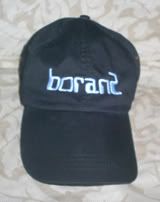 This week I will be continuing with the painting of the Cape May street scene. The photo I am using is seen directly below. I will be using my usual acrylics on an 8 by 8 inch gallery-wrapped canvas.
When last seen, the painting appeared as it does in the photo directly below.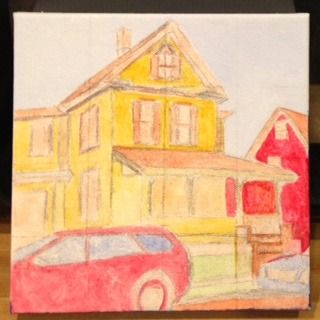 Since that time I have continued to work on the painting.
Out in front, both cars have received some paint. The far car has been painted a nice blue. The closer one has had the same blue applied to its windows. Behind them, the initial layer of green has been painted on what will be the foliage adjacent to the front steps. Below, the street has received some additional paint. Then there's the house. It has received some blue paint to simulate shadow. This will need adjustment before this is done. Up on top, the chimney has received a similar treatment.
The current state of the painting is seen in the photo directly below.
I'll have more progress to show you next week. See you then.
Earlier paintings in this series can be seen here.
Labels: Cape May, victorian house