Saturday Painting Palooza Vol.497
Hello again painting fans.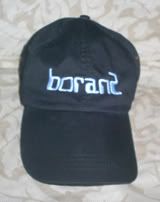 This week I will be continuing with the painting of the Boeing C-97 in my extended detour from the Cape May 2nd Empire Victorian house. I will be using my usual acrylics on an 10 by 10 inch gallery-wrapped canvas. I will be using the photo seen directly below.
When last seen, the painting appeared as it does in the photo seen directly below.
Since that time, I have continued to work on the painting.
Starting at the top, I've finally painted in the sky. It remains a blue similar to the prior color but the pencil grid is now finally gone. Going down to the left side wing, I've repainted the engine intake highlights. They now appear less of a bright white. Below the wing, I've narrowed the shadow. The prior version was a bit too wide. Finally, the fuselage shadow and surrounding areas have been lightly repainted. The previous version of the fueselage shadow had too much of a pattern to it.
The current and final state of the painting is seen in the photo directly below.
I'll have a new painting to show you next week. See you then.
Earlier paintings in this series can be seen here.