Saturday Painting Palooza Vol.503
Hello again painting fans.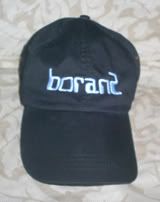 This week I will be continuing with the painting of the Cape May street scene. The photo I am using is seen directly below. I will be using my usual acrylics on an 8 by 8 inch gallery-wrapped canvas.
When last seen, the painting appeared as it does in the photo directly below.
Since that time I have continued to work on the painting.
There are a number of changes for this week's cycle. Starting to the far right (not a good place to be), the bouse next door is now repainted and partly in shadow. Note how the shadow includes that of the chimney. The windows are still in need of some attention. Below the red house, the blue car has been darkened a bit. The grill and headlights are ready to receive details. Just above, the front steps are now fully painted. The blues are consistent with those up above. To the left of the steps, the porch railing is now in shadow with a slash of lit section down the middle. The left side of the porch now has railing and highlights. Finally, the red car has received more paint, appearing a bit oversaturated in the photo for some reason.
The current state of the painting is seen in the photo directly below.
I'll have more progress to show you next week. See you then.
Earlier paintings in this series can be seen here.
Labels: Cape May, New Jersey, victorian house