Saturday Painting Palooza Vol.502
Hello again painting fans.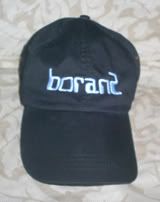 This week I will be continuing with the painting of the Cape May street scene. The photo I am using is seen directly below. I will be using my usual acrylics on an 8 by 8 inch gallery-wrapped canvas.
When last seen, the painting appeared as it does in the photo directly below.
Since that time I have continued to work on the painting.
I've actually painted over many of the various elements. Paint has been added to the various roofs, cars, foliage and the siding of both houses. Yes, I've decided to continue down the road of bright colors. This will be a bit of an experiment but I have a feeling it will work out well. Continuing with the fairly bright blue, I've added to the shaded front of the main structure. Note the porch posts and window trim. The siding is the same blue as the trim but with a bit of white added. I can't wait to finish the attic window up above. That is for next week.
The current state of the painting is seen in the photo directly below.
I'll have more progress to show you next week. See you then.
Earlier paintings in this series can be seen here.