Saturday Painting Palooza Vol.441
Hello again painting fans.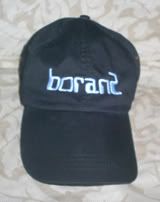 This week I will be continuing with the painting of the turreted Cape May, New Jersey house. The photo that I will be using is seen directly below. I will be using my usual acrylics on a 8x10 gallery-wrapped canvas.
When last seen, the painting appeared as it does in the photo seen directly below.
Since that time, I have continued to work on the painting.
I have continued to work on the first story. Gone are the many confusing vertical elements. Only the porch posts remain. (They will need to be a bit thicker.) In the shadows behind the posts, a door frame and a window now appear. Note that the shadows on the porch posts follow the pattern of the elements above.
I have also changed the house next door. I've made it more uniform and added a roof line. I'm not sure if I should do anything further. Let me know what you think in the comments below.
The current state of the painting is seen in the photo directly below.
I'll have more progress to show you next week. See you then.
Earlier paintings in this series can be seen here.
Labels: Cape May, victorian house