Saturday Painting Palooza Vol.439
Hello again painting fans.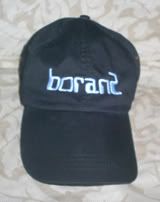 This week I will be continuing with the painting of the turreted Cape May, New Jersey house. The photo that I will be using is seen directly below. I will be using my usual acrylics on a 8x10 gallery-wrapped canvas.
When last seen, the painting appeared as it does in the photo seen directly below.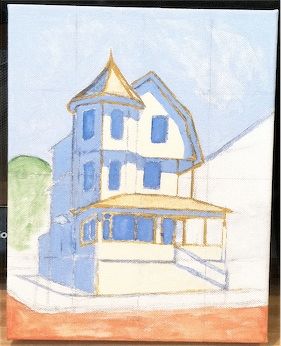 Since that time, I have continued to work on the painting.
I have continued to concentrate on the house, ignoring other elements for the time being. For this week's installment, I have continued to refine the upper stories, particularly the roof and windows. For lit areas of the roof, I have painted a yellowish gray. I may have to add a bit of blue for texture to the tower roof. Note that it is solid gray while the porch roof allows some of the earlier blue paint to show through. The windows have been reshaped and sized to appear similar. The body of the house now appears in a pale yellow shade. Finally, I've added details to the shady side of the house including windows and roof details.
The current state of the painting is seen in the photo directly below.
I'll have more progress to show you next week. See you then.
Earlier paintings in this series can be seen here.
Labels: Cape May, victorian house