Saturday Painting Palooza Vol.425
Hello again painting fans.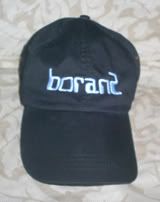 This week I will continuing with the painting of the Grand Canyon. The photo that I will be using is seen directly below. I will be using my usual acrylics on an 10x10 gallery-wrapped canvas.
When last seen, the painting appeared as it does in the photo directly below.
Since that time, I have continued to work on the painting.
I began this week's installment by painting the dark formation in the left foreground. It is composed of several layers of paint. Note that the upper portion is yellow/brown and the lower section is green/blue. I attempted to have the details only just visible as in the photo. I then proceeded to darken the two trees in the right side foreground in preparation of paint to come. To the rear, I've also added the first layers. There is much left to do but the illusion of great space is starting to appear.
The current state of the painting is seen directly below.
I'll have more progress to show you next week. See you then.
Earlier paintings in this series can be seen here.