Saturday Painting Palooza Vol.426
Hello again painting fans.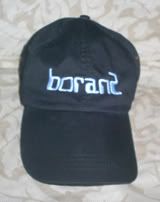 This week I will continuing with the painting of the Grand Canyon. The photo that I will be using is seen directly below. I will be using my usual acrylics on an 10x10 gallery-wrapped canvas.
When last seen, the painting appeared as it does in the photo directly below.
Since that time I have continued to work on the painting.
I have continued to work on the central portion of the painting. The orange highlights left by the setting sun now provide clear definition to the various formations spread out across the canyon. The shadowed areas have been painted in brown. To the far rear, the distant rocks appear in a lighter pink/purple shade. (Or it looks that way to my color blind eyes.)
The current state of the painting is seen directly below.
I'll have more progress to show you next week. See you then.
Earlier paintings in this series can be seen here.
Labels: Arizona